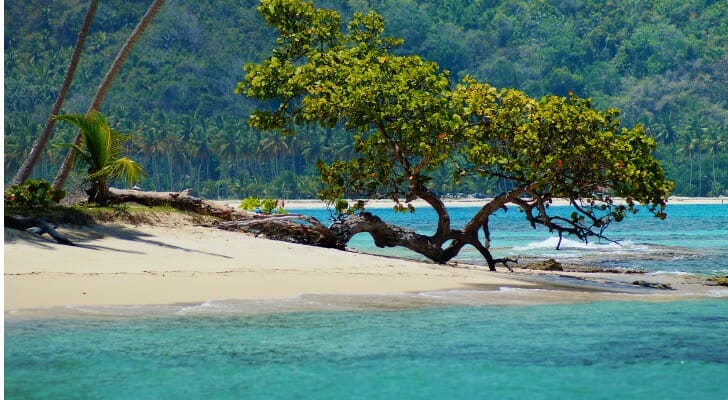 Do you dream of spending your retirement on a sunny Caribbean beach with a cool drink in hand? There are many alternatives, but one that you may want to consider is the Dominican Republic. From affordable housing to adventurous activities, this Caribbean island nation seems to have something for every retiree. Additionally, their expat laws favor Americans looking to retire there. Retiring abroad can help you extend your retirement savings, and a financial advisor can help you stretch your nest egg further.
Cost of Living and Housing in the Dominican Republic
Overall, the cost of living in the Dominican Republic is about 40% lower than in the U.S., according to March 2022 data from Numbeo. The average American earns about $1,650 per month in Social Security retirement benefits. This means that retirees who move to the Dominican Republic should have no trouble making ends meet.
Housing in the Dominican Republic is very affordable. For example, the average cost of a one-bedroom apartment in a city center in the U.S. costs $1,376 per month, but only costs $400 per month in the Dominican Republic. If you prefer to purchase an apartment or home there, the average cost per square foot of an apartment in a city center in the U.S. is $330, but in the Dominican Republic is $120. If you want to live even more frugally, you can purchase or rent a home outside of the city center or a bit farther from the beach.
Safety in the Dominican Republic
While the Dominican Republic is a beautiful place to retire, there are many safety concerns in the country, according to the U.S. Department of State. Violent crime, armed robbery, homicide and sexual assault are a concern throughout the country. Widely available firearms, drug trading and a flawed criminal justice system all contribute to the danger.
The development of a professional tourist police corps, institution of a 911 system in many parts of the country and a concentration of resources in resort areas means these tend to be better policed than urban areas like Santo Domingo, the State Department says.
So, if safety is a top priority for you heading into retirement, the country's criminal activity should give you pause.
Getting a Visa in the Dominican Republic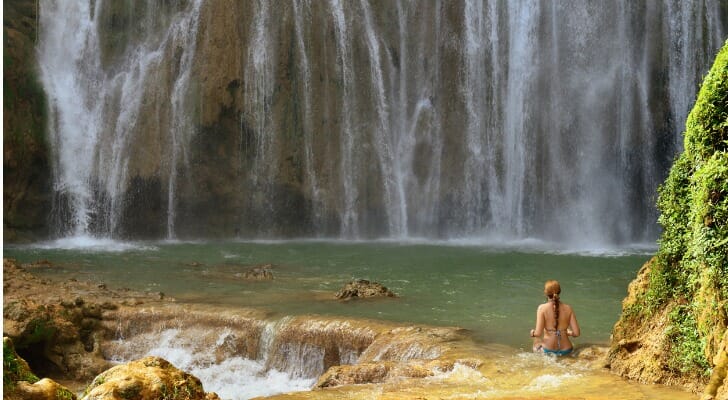 If you want to retire in the Dominican Republic, you will need to get a visa to stay in the country. Fortunately, it is relatively quick and easy to get a retirement visa. The Dominican Republic offers a pensionado, or a retirement visa. You can enter the Dominican Republic on a standard tourist visa, then apply for a retirement visa while in the country. The process can take several months, and many people recommend hiring a local lawyer to help you get all your paperwork in order.
You will need to show proof that you have an income of at least $1,500 per month and other documents, including your birth certificate and a background check.
Healthcare in the Dominican Republic
The Dominican Republic has a three-tier healthcare system. The first tier, which is paid by the government, guarantees free, socialized healthcare for citizens. However, most people end up paying out-of-pocket for medical supplies and various services regardless of which tier they have access to.
The second tier, known as the contributive tier, is paid for by employers and their employees. The third tier of healthcare, known as the contributive subsidized tier, is paid for by people whose income is greater than the national average and is also subsidized somewhat by the government. Expats can expect to fall into this third category and will need to purchase private healthcare insurance. Although this is an additional expense, it costs less to see a doctor and receive treatment in a private hospital in the Dominican Republic than in the U.S. International health insurance may cost up to $200 per month and covers most procedures and emergencies, and even some prescriptions.
Taxes in the Dominican Republic
If you plan to earn an income in the Dominican Republic, it is subject to tax. Anyone who spends more than 182 days per year in the country is considered a resident.
Social Security and pension benefits are not taxable in the Dominican Republic. However, all residents and taxpayers must pay tax on income from financial investments such as stocks and bonds, certificates of deposits and more.
There is no tax treaty between the U.S. and the Dominican Republic, so some people may owe taxes in both countries in some circumstances. Work closely with your financial advisor to understand what the tax implications are of you taking up residence in the Dominican Republic.
Bottom Line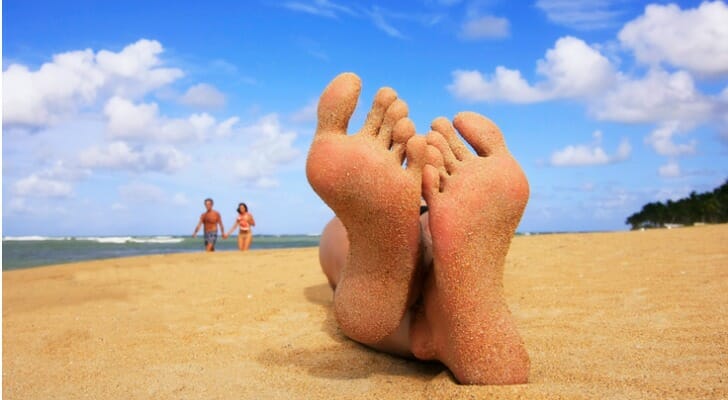 The Dominican Republic has serene beaches and a beautiful climate. The cost of living is significantly lower than in the U.S., so people can make their retirement income stretch farther than they can in the United States. Even if part of your retirement income is taxed and you'll have to fly home to see loved ones, the money you save on daily expenses could be well worth the relocation in retirement. Just make sure you are fully aware of possible criminal activity in whatever area you pick.
Tips on Retiring
If you have the money to move abroad, a financial advisor can also help you understand the finer points of relocating, including the tax implications. Finding a qualified financial advisor doesn't have to be hard. SmartAsset's free tool matches you with up to three financial advisors who serve your area, and you can interview your advisor matches at no cost to decide which one is right for you. If you're ready to find an advisor who can help you achieve your financial goals, get started now.
Before you narrow down your list of possible places to retire be sure to figure out how much your Social Security payments will be. You can estimate your monthly benefit amount with a Social Security calculator.